Struggling to develop your people?
We've got the experience, expertise, and tools to find just the right solution.
Perfect for…
Companies that want to introduce a new HRD system or revamp an old one
Companies looking for employee training programs that directly feed the bottom line
Clients who want to start out with a simple training seminar
Why us?
We offer comprehensive support to develop your talent, from HRD systems to education and training programs
Our HRD plan and systematic program recommendations can be tailored to a multitude of working styles
Our multipronged approach supports talent development through a wealth of HRD tools that include seminars, workshops, remote learning, and more
Toyota Motor focuses on developing its people to give the company and competitive edge and help it thrive over the long term.
Our exceptional teams of professional HRD consultants tap into this experience and expertise to give your people what they need to boost company performance.
Here are some of our tools
Seminars
We design our seminars for you—by level, function, or anything else your company needs. They can be held at our research center, your offices, or any other venue of your choosing.
We can also hold remote trainings as needed. Just ask and we're happy to accommodate!
We've taught seminars on…
Toyota Production System (TPS), Toyota Management System (TMS), 5S, visualization, Toyota Development System (TDS), quality control, JKK (building in quality, with ownership), cost management, production control, process kaizen, logistics kaizen, Total Productive Maintenance (TPM) for production and equipment, QC circle (small-group) activities, supply chain management, kanban training, assembly line training (practical training course in process kaizen using mock lines), and more!
Remote learning
Get a Toyota-style education on demand with our remote learning options. Every course is taught by our team of experienced instructors who have worked at Toyota.
Our systematic course structure can be targeted for individuals, levels in the company hierarchy, specific jobs, or employee working styles.
Toyota Engineering Training Center
Toyota Engineering Corporation 3F
Kawana Training Center 1F
5-45-1 Nagatocho, Showa-ku, Nagoya 466-0848
Phone: +81-52-842-2080
Closest train station
15-minute walk from Kawana Station
on the Nagoya City Subway Tsurumai Line
Getting here
Get off at Kawana Station and head south out of Exit 4.
Turn right at the second light and continue walking until you see the Training Center on your left.
Our training center has everything you need!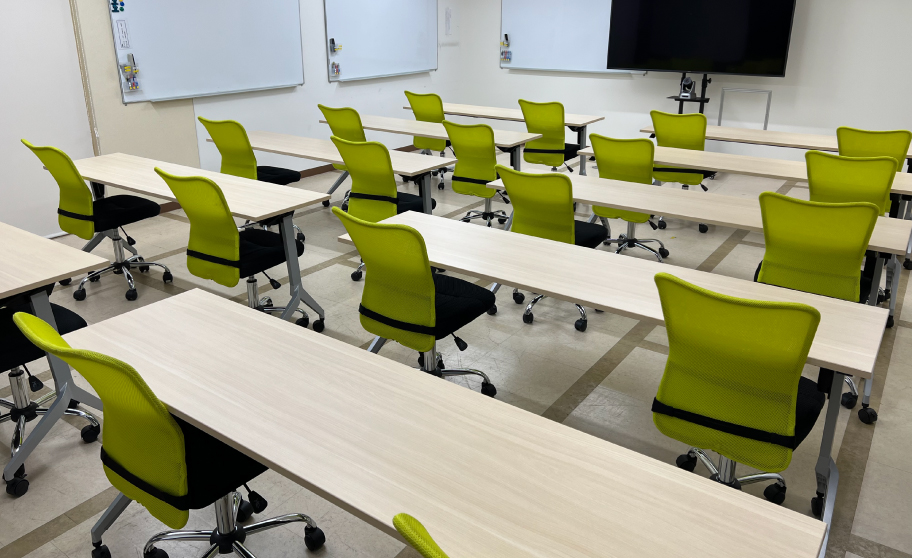 Classrooms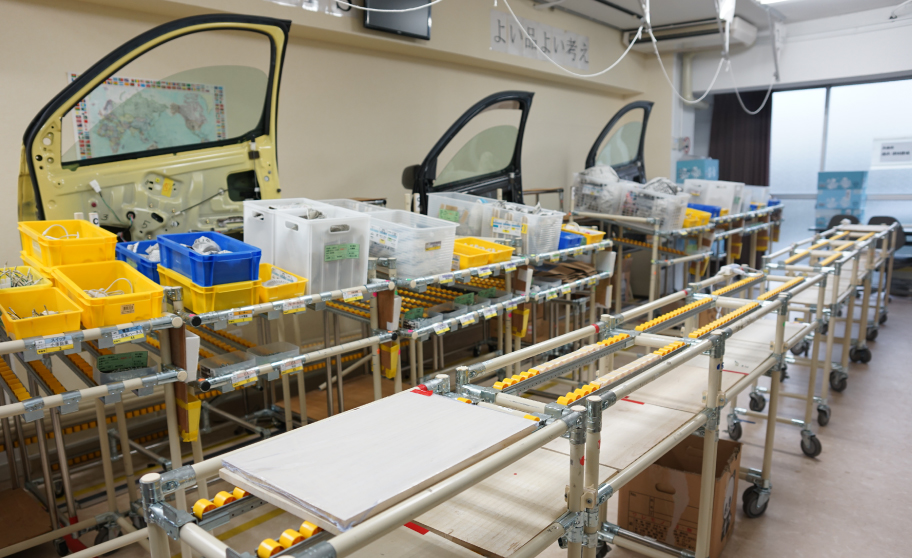 Assembly line practice equipment
Reach out if you'd like to drop in for a tour!
Ready to get started? Just curious? Contact us!