What we do
Plant diagnostics
Our clients get access to our proprietary Global Benchmarking (GBM) metrics, fine-tuned through over a thousand plant diagnostics projects.
We chart the strengths and weaknesses of your plant along with any issues or problems, then develop a kaizen plan that will take you exactly where you want to go.
Perfect for…
Companies that want an objective assessment of what their plants can do
Companies that want to identify gaps between where they are and where they want to be, and then develop a kaizen plan to actually get there
Why go with our plant diagnostics?
Our proprietary Global Benchmarking metrics accurately assess TPS kaizen level
Our world-class objective evaluations, fine-tuned through over a thousand plant diagnostics projects, pinpoint strengths, weaknesses, and problems at your plant
We use your diagnostic results to develop mid-range kaizen plans you can implement over the next 3–5 years
What is Global Benchmarking?
Global Benchmarking (GBM) is our proprietary system for evaluating plants against a worldwide standard, based on Total TPS concepts.
GBM assesses six items (workplace vitality, workplace operations, how people work, production control, equipment, and quality) in five stages, and then ranks plants according to their total score.
We then carry out kaizen activities based on the results to raise scores and create a robust plant capable of high-quality, high-productivity manufacturing.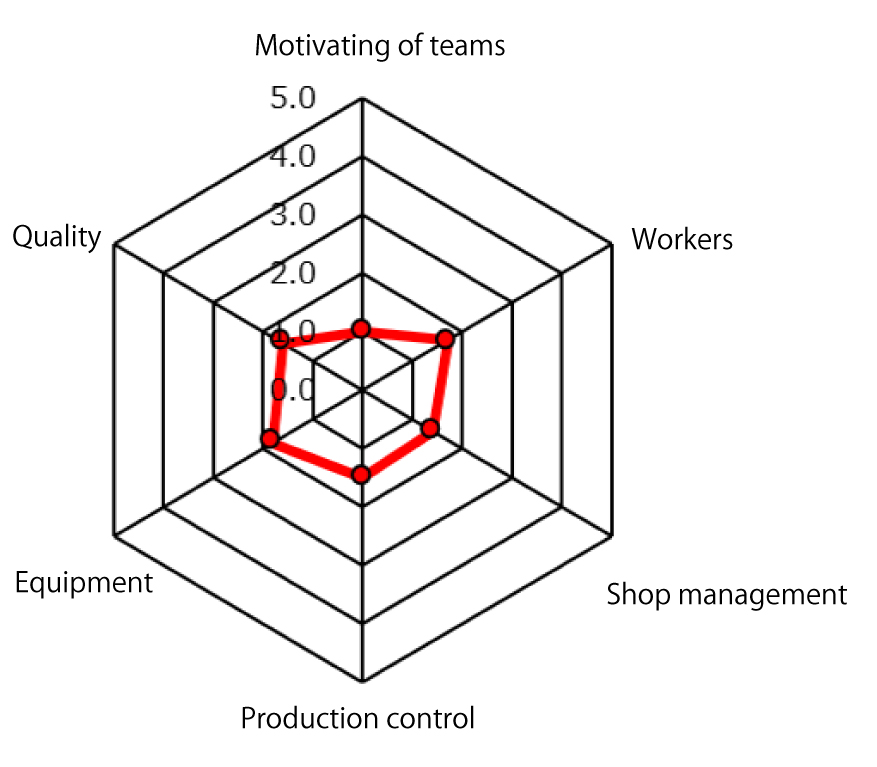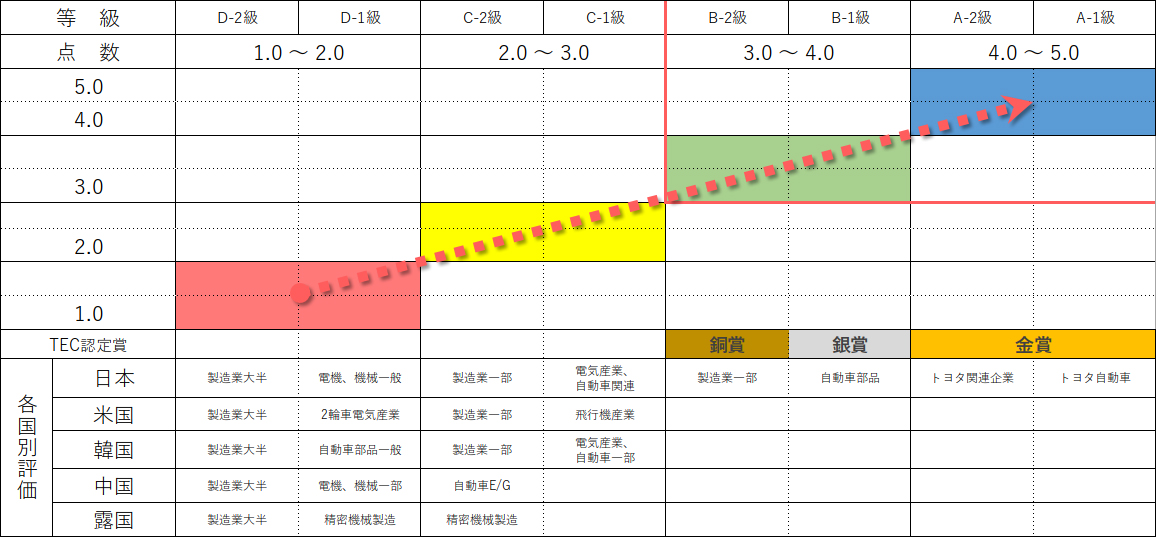 Diagnostic schedule
Scroll sideways▶︎
Stage
Description
Day 1
(1) Introduction


(2–3 hours)

Clients walk us through the site, while we go over the diagnostic process
(2) On-site diagnostics


(3–4 hours)

Consultants observe the plant as they conduct an on-site evaluation
Day 2
(3) Preparation of results


(2–3 hours)

We prepare documents showing the diagnostic results, confirming issues on-site as needed
(4) On-site report


(1 hour)

The documents are used to present an interim report on issues and areas for improvement
Later


(Within ten days of completion)

(5) Submission of documents (diagnostic results and kaizen recommendations)
Clients are presented with a mid-range kaizen plan showing how they can make improvements over the next 3–5 years, including:
・Plant strengths, weaknesses, current issues, and problem areas
・Areas for improvement with key points
・Kaizen approach (mid-range kaizen plan)
The results of your Global Benchmark assessment serve as metrics for your kaizen activities.
Kaizen begins with identifying where you are. Our plant diagnostics are designed to do just that.
Ready to get started? Just curious? Contact us!