What we do
Kaizen support
Lock in long-term growth with the power of genuine Toyota kaizen
Perfect for…
Companies that want to boost productivity and quality
Companies that want to upgrade their business foundations
Companies that want TPS solutions tailored to their operations
Why us?
Toyota-style obeya rooms and visual tracking systems are the key to effective kaizen activities
Our proprietary methods put employee motivation at the heart of our improvements, ensuring that they stick for the long haul
Our tried-and-true methods and tools make TPS concepts work for any industry or task
What are obeya rooms?
The obeya is a kaizen technique that gathers everyone involved in achieving a target into one room to efficiently visualize problems and eliminate obstacles.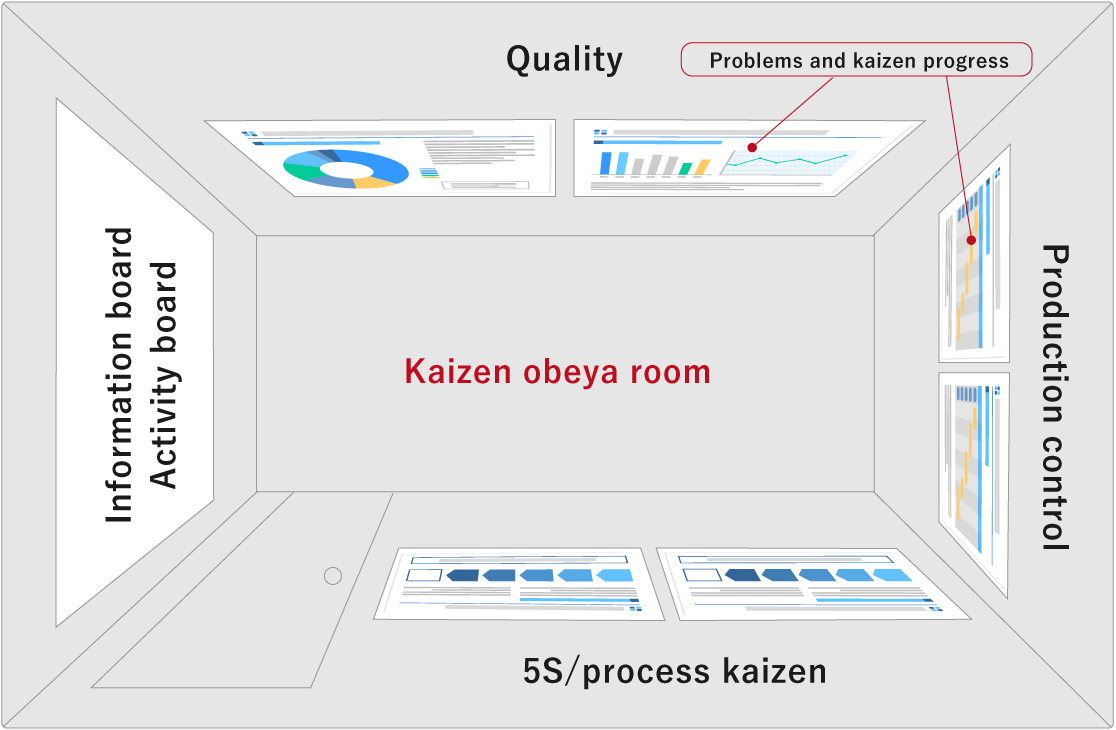 How we can help
Our proprietary methods and tools let you apply Toyota-style solutions to every aspect of your business, from development and design to production, business management, cost management, marketing, sales, and more.
Our experienced consultants are here to help you make your company more innovative and efficient!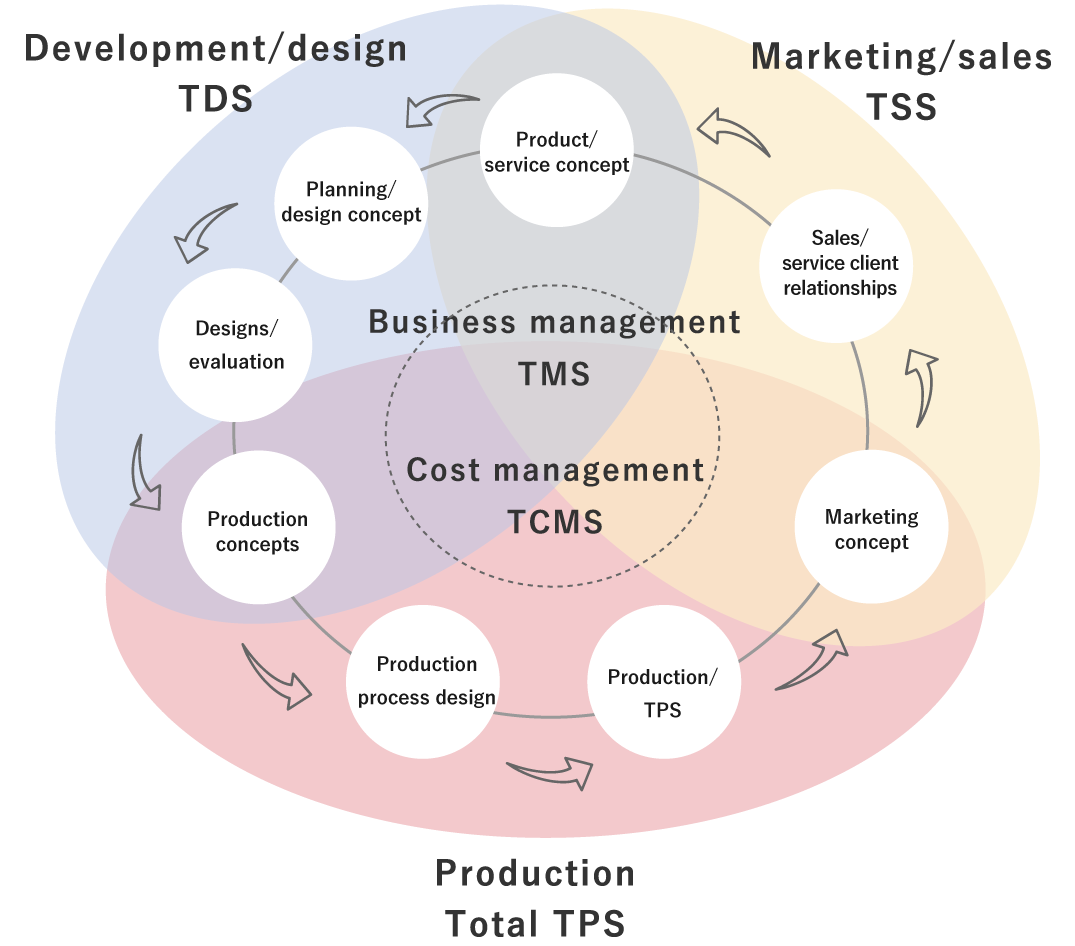 Business management →Toyota Way Management System (TMS)
Cost management →Toyota Cost Management System (TCMS)
Development/design →Toyota Development System (TDS)
Production →Total Toyota Production System (Total TPS)
Marketing/sales →Toyota Sales System (TSS)
Toyota systems are a great fit for any company—even those who are outside of the automotive industry or who aren't familiar with the concepts.
We've customized and implemented Toyota kaizen practices across countless industries and operations, and can make the perfect plan to suit your business as well.
Our tried-and-true methods and extensive experience can give your company the productivity and quality boosts it needs to enhance its value for decades to come.
The process
Contact
Reach out to us online or by phone.
Meeting
We'll schedule a meeting to better understand your challenges and concerns.
Plant diagnostics
A consultant will visit your site to conduct a thorough assessment of your plant.
Kaizen recommendations
A consultant will visit your site to conduct a thorough assessment of your plant.
Contract
We'll go over our recommendations and sign a contract for whatever you'd like done.
Kaizen support
We'll help you implement the agreed-upon improvements based on the kaizen plan.
Ready to get started? Just curious? Contact us!